Mexico 2004
---
Greetings! This page covers our adventures in 2004 from Seattle to La Paz, Mexico on the Baja Pennisula.
To follow our further adventures in Mexico and beyond in 2005, be sure to visit our Central America 2005 page.
On August 15th, 2004, we departed Seattle on a voyage down the coast of the US to Mexico and beyond.
For the latest up-to-date information on exactly where we are right now, click here.
Here is our original Planned Itinerary for this trip.
Check out the photos and logs below of our trip in 2004:
Trip Photos and Logs
---
Departure from Seattle and first few days of cruising.
Friday Harbor, Shaw Island and Port Townsend.
Port Angeles, Neah Bay and passage to Newport Oregon
Eureka CA and passage to San Francisco
Pier 39 and Alcatraz in San Francisco
Santa Barbara to Avalon, Santa Catalina
Visiting with Relatives in San Diego
The Baja Ha-Ha: San Diego to Bahia Santa Maria
The Baja Ha-Ha: Bahia Santa Maria to Cabo San Lucas
Isla Espiritu Santo and Isla Partida Part 1
Isla Espiritu Santo and Isla Partida Part 2
Our Further Adventures in 2005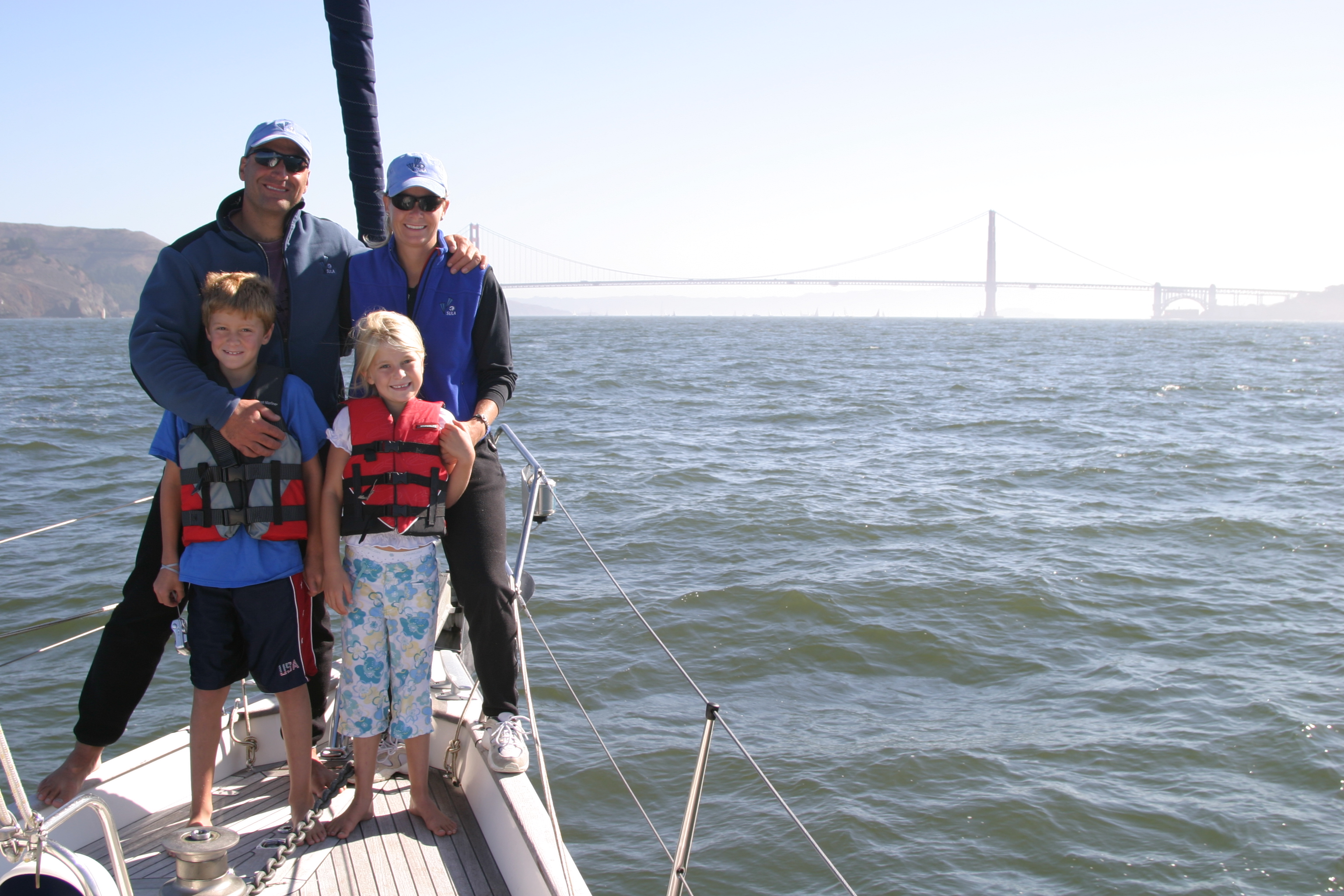 Approaching the San Francisco Golden Gate on the morning of September 3rd, 2004.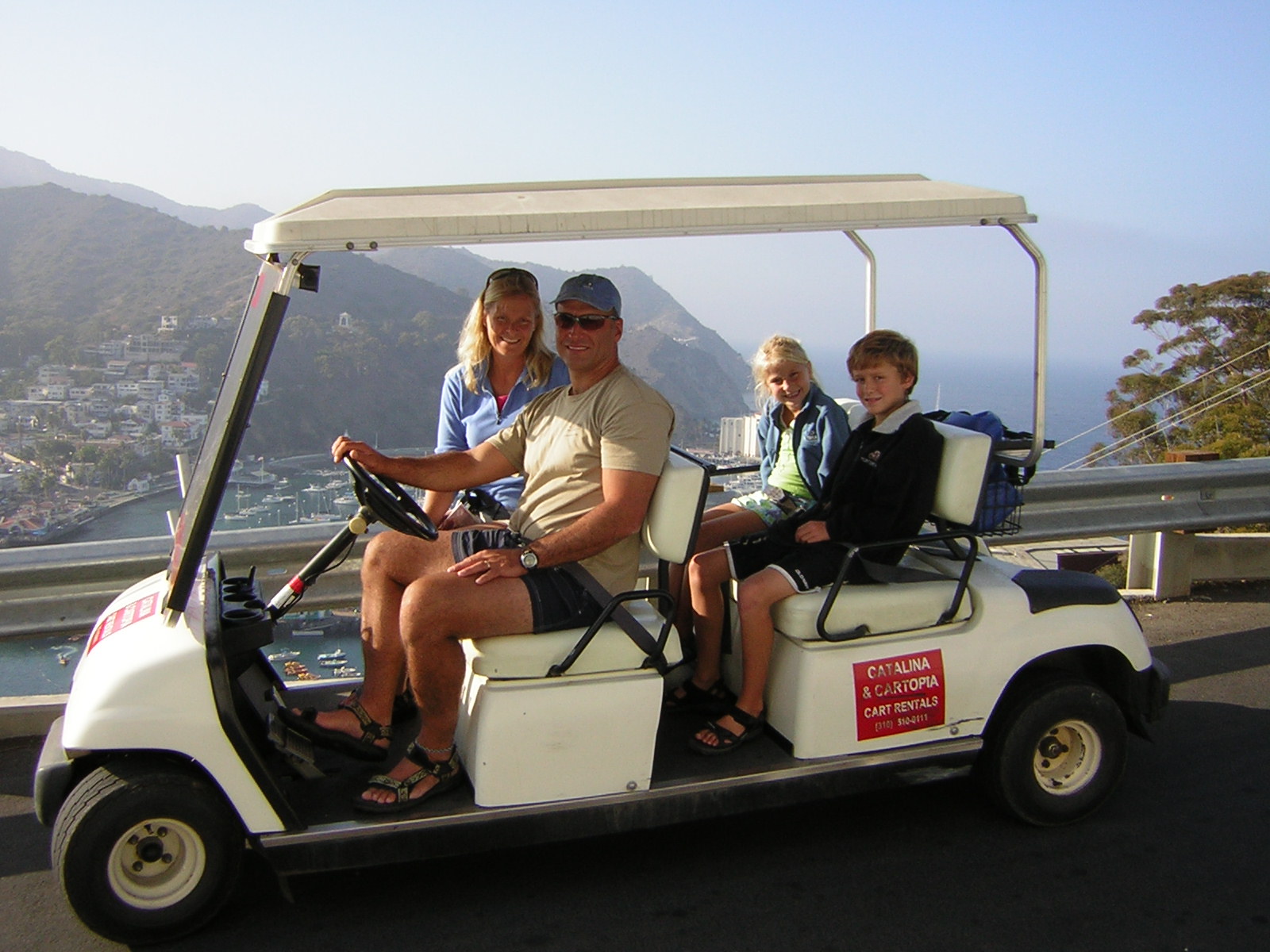 Cruising, Avalon style.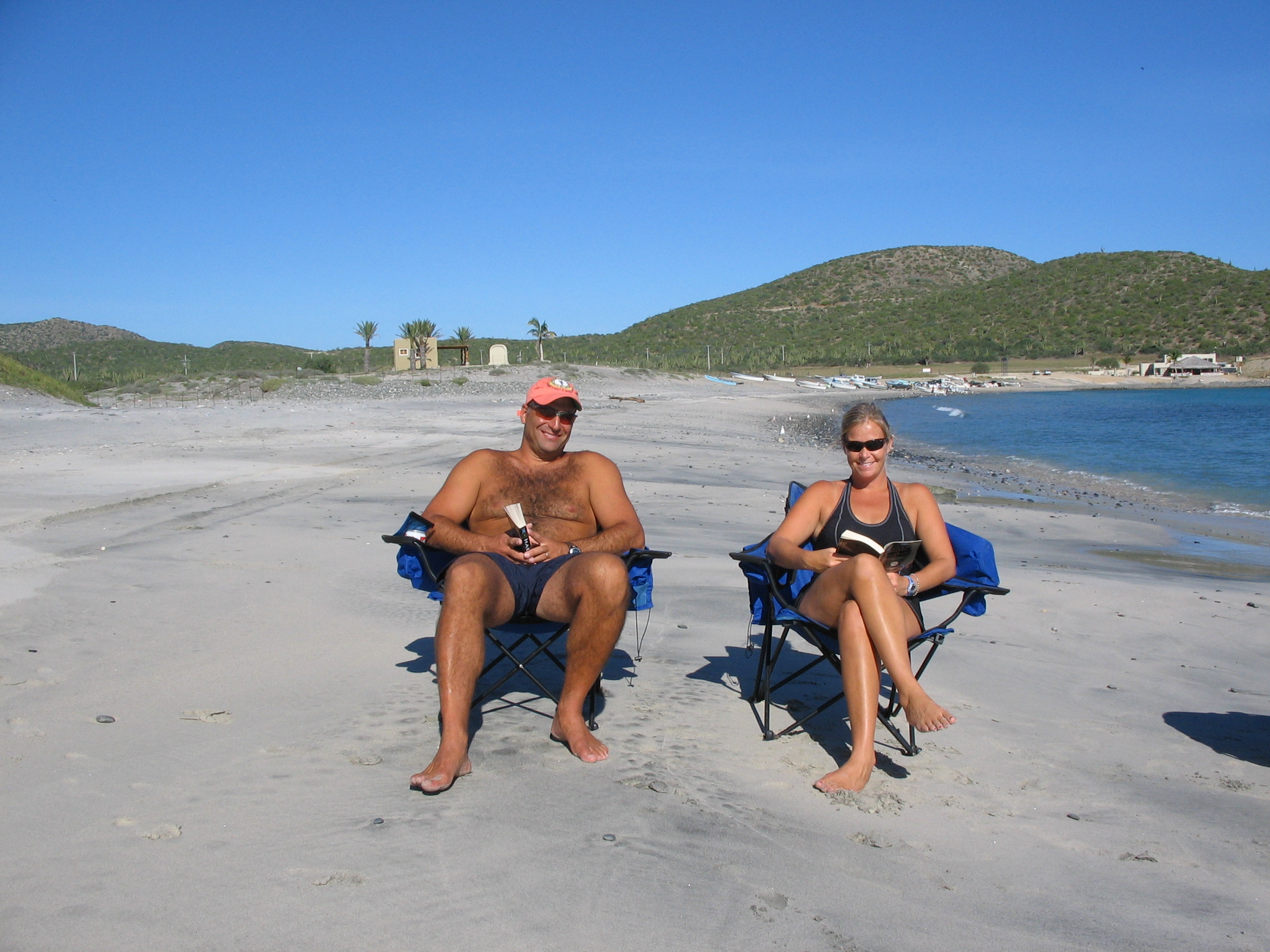 Relaxing on the beach at Bahia de Los Muertos.