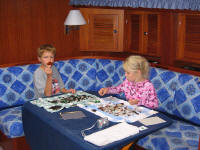 Sorting beach glass collected in Port Townsend for later artwork projects.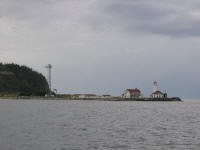 Point Wilson lighthouse, leaving Port Townsend.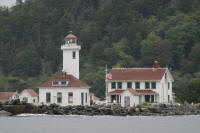 Another shot of Point Wilson light house.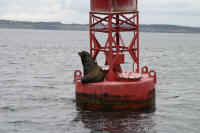 Californina sea lion baskign on the Point Wilson bouy.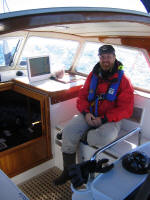 Our good friend Dave, who joined us for the trip from Port Angeles to San Francisco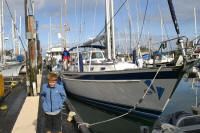 On the dock in the Port Angeles Marina.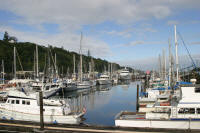 Port Angeles Marina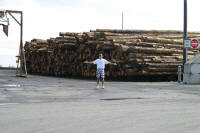 "I once caught a fish thisssss big!" Logging dock in Port Angeles.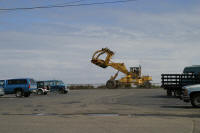 RJ's thought this log mover was so cool, he took a picture of it!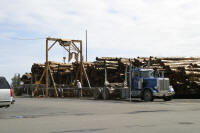 Stacking log truck trailers in Port Angeles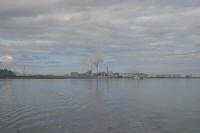 Port Angeles pulp mill with coast guard cutter at anchor.
Empty log freighter in Port Angeles.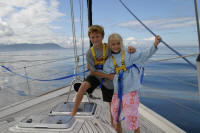 Kids harnessed up as we motor out the Strait of Juan De Fuca to Neah Bay.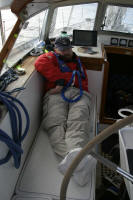 Dave on watch.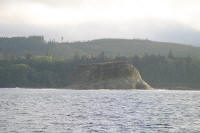 Seal rock near Neah Bay.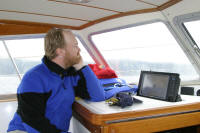 Dave maning the radar in the fog.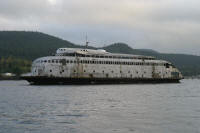 Yes, that is the Kalakala, anchored in Neah Bay awaiting future restoration. Maybe.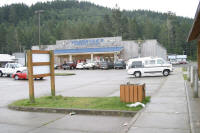 The general store in Neah bay. This place has it all.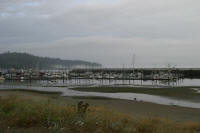 Makaa marina in Neah Bay.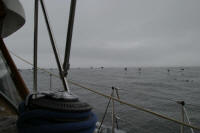 Pelicans near Cape Flattery.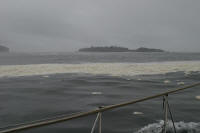 Tide line near Tatoosh Island, off Cape Flattery.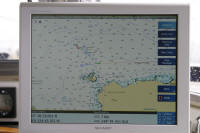 Rounding the corner and heading South. Yea!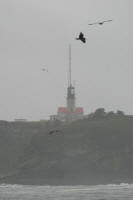 Tatoosh Island lighthouse.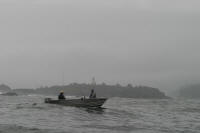 Tatoosh Island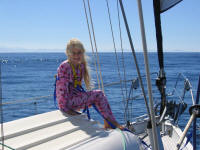 Kelsey in her camoflage PJs on the open ocean.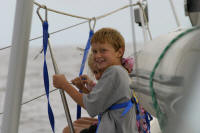 Watching for Doll's porposies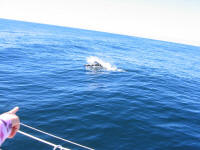 Doll's Porpose off the bow!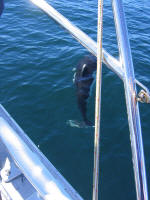 Cool!