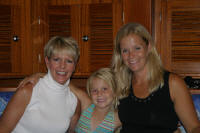 Kimmy, Kelsey and Mel at our departure-eve sushi fest.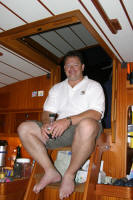 Mr. B perched in the companionway.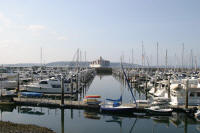 Elliot Bay Marina the morning of our departure with anchored freighter in the background.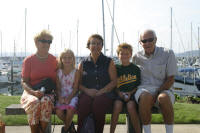 Kelsey and RJ with their grandparents: Marmit, Joan and Ken.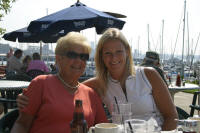 Marmit and Precious.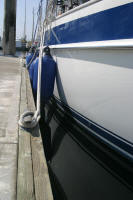 Look at how low our waterline is! Man, we have a lot of stuff onboard!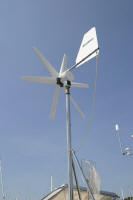 Our new wind generator.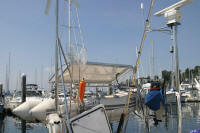 Our new solar panel, with radar post and dinghy davits. Look at all that junk hanging off the back of our boat!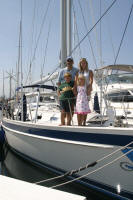 One last shot a few minutes before pulling out of the slip.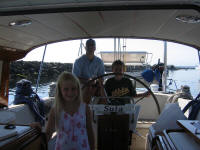 Departing Elliot Bay Marina.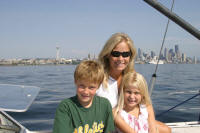 On our way! One last look at Seattle.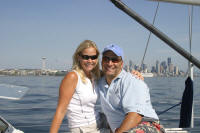 They're smiling now, but just wait...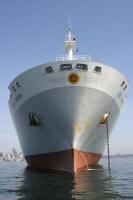 I hope we never see another freighter this close ever!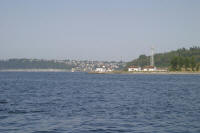 West Point with Shilshole Bay Marina in background.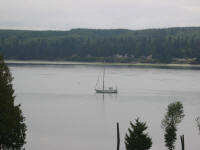 Anchored in Port Ludlow, our first night's anchorage and one of our favorites.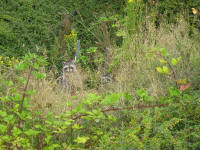 Raccoons in the Blackberry bushes, Port Ludlow.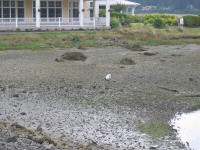 Kelsey on the beach in Port Ludlow with our favorite crab cake place - the Port Ludlow Inn and bar - in the background.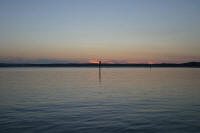 Sunset from our second night's anchorage off Fort Flagler State Park, between Marrowstone and Indian Islands, near Port Townsend.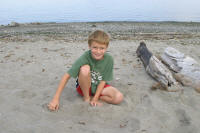 RJ playing in the sand at Fort Flagler State Park.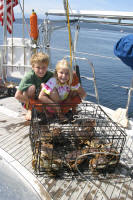 Whoa! The crab money load! Caught off the old tower near Fort Flagler State Park in Port Townsend Bay.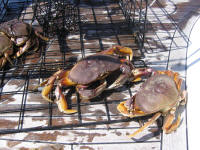 Crab Fight!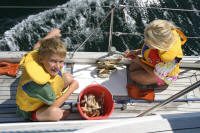 The kids cleaning crabs underway.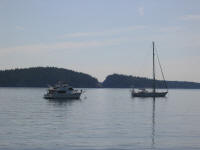 Sea Diamond and Sula at anchor, Spencer Spit, Lopez Island.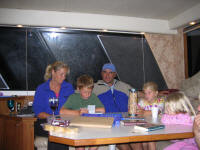 RJ's 9th birthday party onboard the 'Sea Diamond' off Spencer Spit, Lopez Island.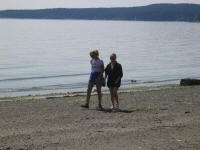 Mel and Cindy on the beach at Spencer Spit.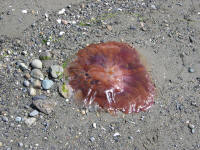 Jellyfish on the beach, Spencer Spit.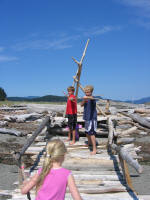 Lost Boys on driftwood fort. Spencer Spit, Lopez Island.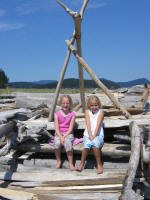 Madison and Kelsey.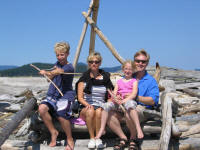 The Laycock family: Jordan, Cindy, Madison and Greg on driftwood perch, Spencer Spit, Lopez island.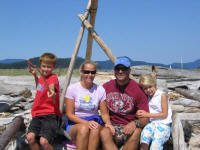 The Sulas!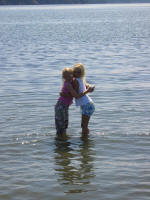 Saying goodbye.