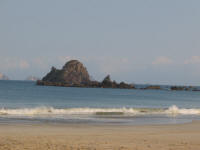 Rock outcropping in Tenacatita Bay. We did a scuba dive around the islet.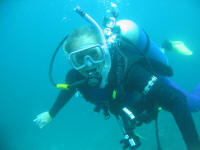 Melissa trying out her new scuba gear in Bahia Tenacatita.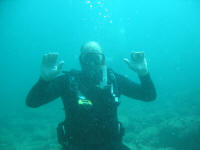 Eric doing chin ups under water!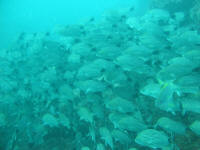 School of small Grenville Jacks on our dive in Tenacatita.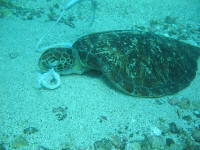 Sea Turtle Carcass seen on our dive. Local fishermen no doubt illegally caught and killed the turtle whose meat is highyl valued on the black market.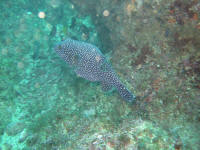 A purple puffer fish!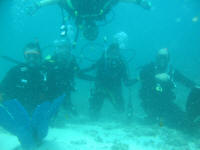 The scuba gang. Left to right: Steve, Melissa, Nicole, Eric and Mike (upside down).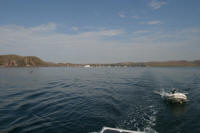 Leaving Bahia Tenacatita. At one point, there were over 50 boats anchorred here!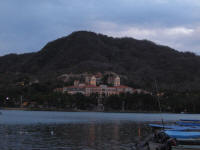 The hotle at Barra De Navidad as seen looking across the lagoon entrace from the town of Barra.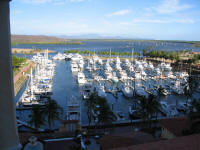 Barra De Navidad marina with lagoon in the background as seen from the hotel.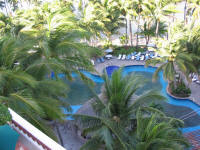 Pool at Barra De Navidad.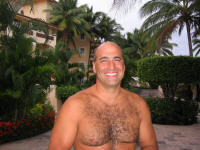 Eric enjoys the pool life at Barra De Navidad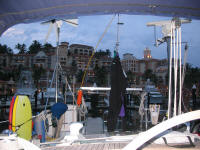 View of the hotel from our slip in the marina.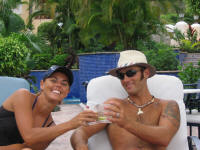 Nick and Nicole by the poolside, Barra De Navidad.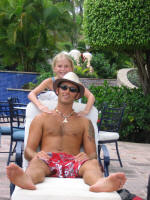 Poolside massages are part of the hotel ammenities!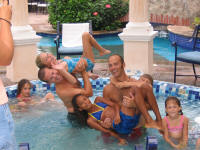 The boat kids get the better of Mike and Nick in the hot tub!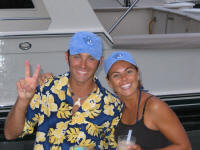 Nick and Nicole wearing their Sula hats at Nick's birthday celebration.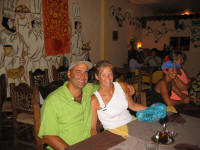 Mel and Eric and the gang out for Itailian food in Barra.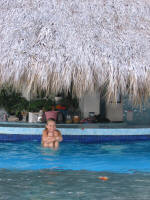 Kelsey at the Pool bar, Barra De Navidad.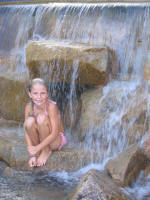 Kelsey practicing for her future Sports Illustrated cover shot, Barra De Navidad Pool.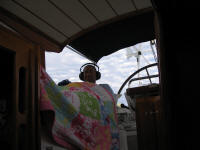 Eric on early mornign watch, listening to the weather on the morning SSB "Amigo Net".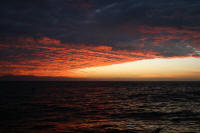 Sunset enroute to Ixtapa from Barra De Navidad.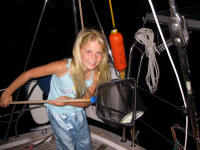 Kelsey scooping up fish off the stern at Caleta de Campos. Thousands were attracted to the stern 'porch light'.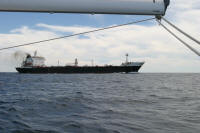 Avoiding traffic coming out of Lazaro Cardenas.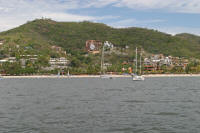 S/V Ayu anchorred off of Playa de la Ropa in Bahia Zihuatanejo.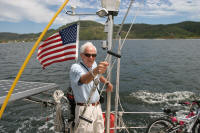 Melissa's dad Ken enjoying the sunshine on a day sail in Zihuatanejo bay.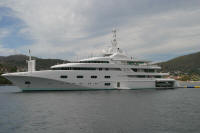 One of the larger 'cruising boats' at anchor in Zihuatanejo. Rumor had it this one belongs to Michael Dell.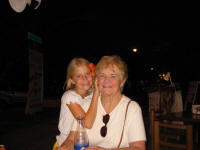 Kelsey and her grandmother at Rick's bar in Zihuatanejo.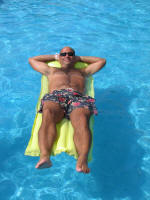 Eric enjoys the Radison pool in Ixtapa, courtesy of Melissa's parents!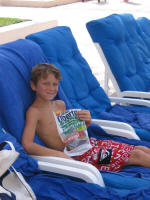 RJ with his favorite snack, poolside at the Radision in Ixtapa.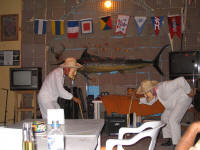 'Old Man Dance' performed by local folk dancers at Rick's Bar in Zihuatanejo.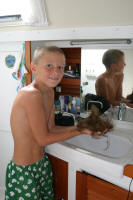 RJ gets a buzz cut!