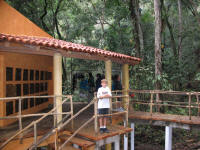 RJ at the staging building of the Canopy Tour.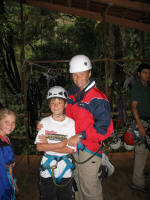 Mel and RJ all geared up. The gear was first class and in great shape. Everything was safty oriented and we felt very comfortable in the tree tops!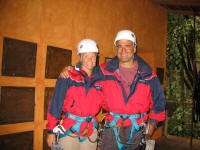 Mel and Eric geared up for the Canopy Tour. We wore our lightweight jackets as it was raining that day, which was fine as it kept the bugs at bay.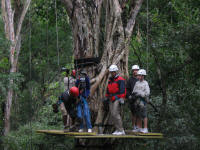 Canopy Tour tree platform about 70 feet up. Kelsey is hooking to the zip line as Mel and RJ wait their turns. Worry not, everyone is clipped in.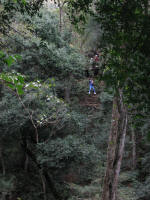 Look close. That blue dot with legs is Kelsey high above the ground riding a zip-line. The photo is taken from the platform at this end of the wire.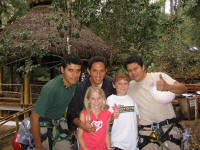 Kelsey and RJ with our Canopy Tour guides. These guys went to Costa Rica to train and were totally professional and fun!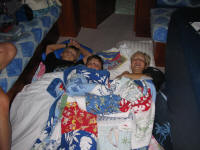 It rained a few days we were in PV, so a sleepover on Sula was arranged with the boys off Trinity.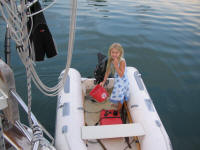 Kelsey bailing the water from all the rain out of the dingy. It rained several inches in the space of 2 days.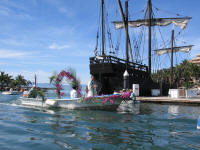 The once a year Blessing Of The Fleet cerimony at Paradise Village Marina. A Mexican Priest in a decorated panga blesses each boat.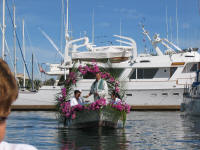 Coming to bless Sula at the Blessing of the Fleet.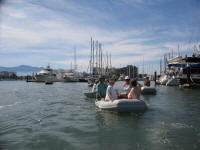 The parade of dinghys at the Blessing of the Fleet. All the cruisers participate in the little cerimony.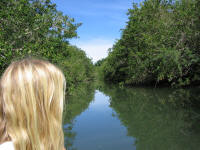 We go "Crocadile Hunting" in the fresh water esturary near the marina in Paradise Village. There are large crocs here although we didn't find any.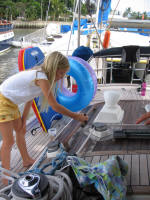 Kelsey applying mildicide to the teak deck in the PV marina. Marina time is a busy time, to see things but also to get those boat chores done.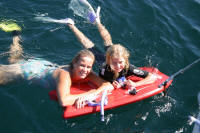 Mel and Kel go snorkling at the Tres Marietas, three small, unpopulated islands in Banderas Bay with great sea caves and nesting sea birds.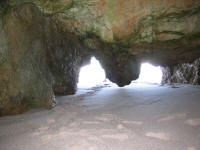 Sea caves on the Tres Marietas.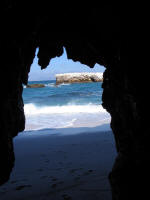 Another Tres Marieta sea cave.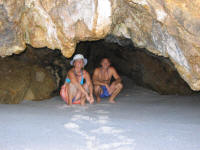 Roma and Steve from S/V Trinity. Trinity went with us to the islands, having been there (and even did a night dive there) a few weeks before.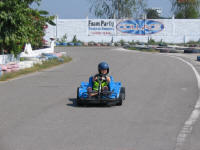 Kelsey go-carting in PV.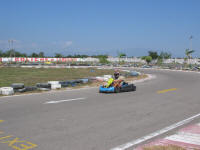 Eric driving the "Super Go Carts".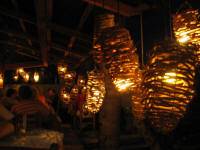 Really cool lights in the Fajita Republic resturant near Paradise Village. We want to copy these for our pato at home.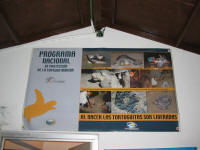 Turtle research and preservation station on the beach in Neuvo Vallarta.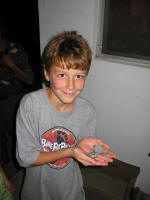 RJ holding a baby turtle.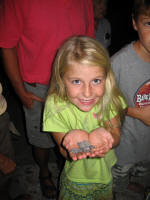 Kelsey with a baby turtle. Both nights we went to release tutles, there were about 50 or so hatchlings to release.