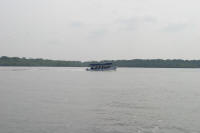 Crusiers taking a Panga ride up the esturary to visit a local school.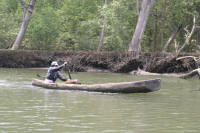 Local El Salvadoran fisherman in hand-carved canoe.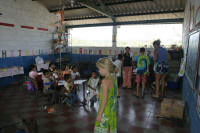 Visiting the classroom of a local school on one of the islands in the esturary.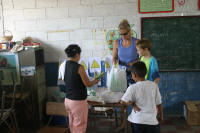 Presenting the teacher with various school supplies we brought from the US.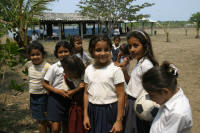 El Salvador school girls on the plaground.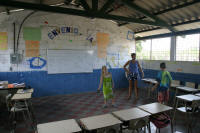 Checking out the classroom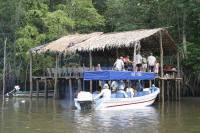 Instant resturant on the esturary. We called ahead and had them set this up in the middle of nowhere for the 25 of us on the trip.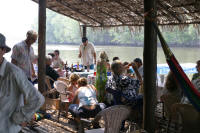 Lunch with a view!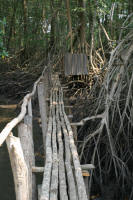 This way lies El Bano. Talk about outdoor plumbing!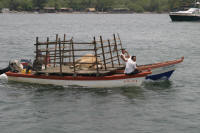 Moo. A cow makes it's way through the anchorage.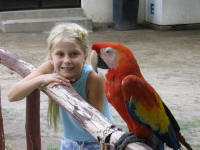 Kelsey and friend at the Hotel Bahia del Sol.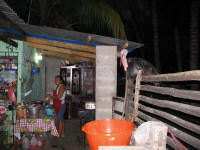 Emilies' resturant, a nearby tienda and papoosa place near the anchorage. Note the turkey on the fence, part of the unique atmosphere.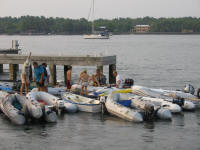 Dingy dock at the Hotel Bahia del Sol.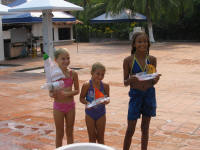 Cruising kids and their model boats about to be launched in the hotel pool.